HI BEST WEDDING PLANNER IN THE WORLD!!!!!
You truly made my fairytale wedding come true! I don't think our wedding day could have been ANY more perfect and any more US. From how it ran to the details, you thought of for Andrew and I. You blew us away and we couldn't have been happier!!! You're superhuman! You're amazing Sara.
So grateful I got to work with you.
- Shawn Johnson, bride & US Olympian
Omg Sara, I miss you so much! Life feels empty without calls, texts, or emails from aisle planner! No one ever warns you about this part of wedding planning. Everything was beyond my wildest dreams. Thank you so so much for making it the most perfect day ever ❤️
- Mary Elizabeth & Benjamin
Sara and her team are perfectionists! They helped us with every single aspect of planning our wedding. They provided us choices based on our style and budget so it was easy to make decisions. They made sure our guests felt extra welcome with all the personal touches throughout the wedding weekend. Would recommend to anyone wanting a flawless wedding. We are still getting compliments!
- Jackie & Patrick
Sara, Thank you so much for letting us be part of Memree & Rich's wedding. We absolutely loved working with you. Your kind spirit, creative vision, and attention to detail all come across with a bright smile and an easy going spirit, which is so trustworthy. We really felt comfortable with your help and suggestions, yet you also trusted our creativity, which was so nice. xoxo
- Currier & Bonnie, Tenn Hens
Sara and her team made brought our dream wedding to life! Everything about the wedding day was perfect. The entire team made sure every moment of the day was planned for. Sara works with the best vendors and the final product shows! She made a stressful process easy for everyone involved. Thank you, Sara for everything you (and your awesome team) did to give my husband and I the best day of our lives!
- Katie & Ben
Sara, we had very high expectations and you exceeded them all! Thank you for making my daughter's wedding dreams come true!
- Ned, Father of the Bride
To say this was the most amazing day in our lives would be an understatement. We owe it all to Fête! Having Sara and Fête Nashville as our Wedding Planner was like being a Celebrity with the BEST Manager in the business. Not only did she make us feel like the most important people in the world, but her attention to detail in every step of this process absolutely blew my mind. We love you guys!
- Gabrielle & Jimmy
Sara and her team are truly wonderful! We were so blessed to have had her as a wedding planner and pulling off our daughter's special day perfectly. We were amazed that we never once throughout the entire wedding weekend had to stress on any detail because it had already been handled by the Fête Nashville team. Thank you so much again and I would highly recommend her to any engaged couple!
- Traci, Mother of the Bride
Hiring Sara was the best decision we made during the wedding planning process! Throughout the process, it was clear to us that all of the vendors in Nashville respect Sara immensely and love working with her. Our wedding was so much better than I ever could have imagined thanks to Sara! I would highly recommend Sara to anyone looking for a wedding planner!
- Katie & Jeff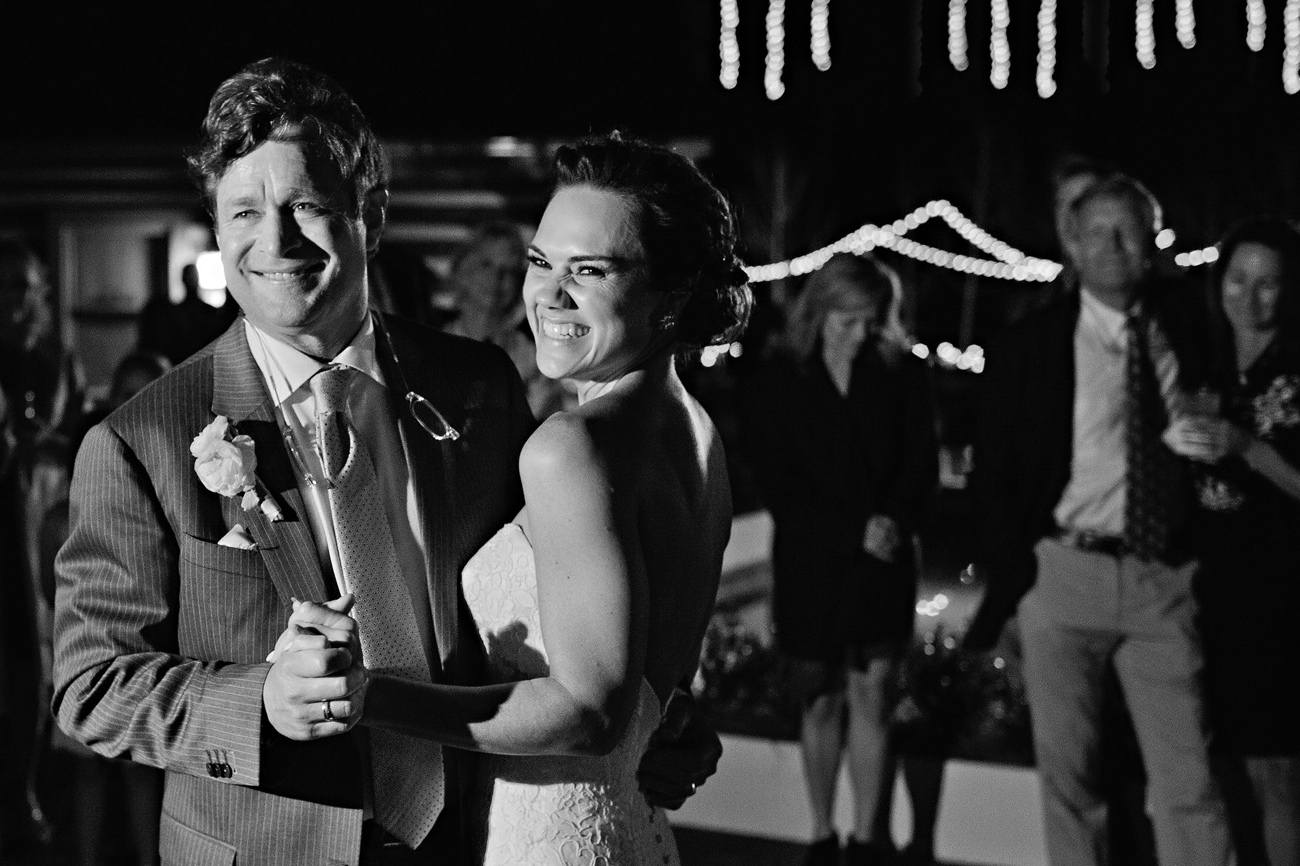 Our wedding simply would not have been possible without Sara. She was able to help us plan the most incredible wedding I have ever attended. With 150 guests at our home, she made the evening so intimate and more than we could have ever dreamed. She is a perfectionist, knows everyone in the business - vendors will do anything for Sara, and she is kind and hysterical! We had a stress free blast!
- Memree & Rich
Wow! What an amazing Bar Mitzvah weekend. Everything turned out beautifully and you and your team rocked it. Thank you so much for all your help. Your creativity and can do spirit made all the difference. Everyone had a great time and loved the details. Thanks again.
- Frank, Cam's father
It has been so lovely to get to know Sara and work with her fabulous brides! She has amazing insight into the style and personality of the client – she not only is a listener, but also a wonderful interpreter for her client. For a vendor, this type of communication is essential. It is great to know that Sara has really HEARD her client and can convey to me exactly what is needed so that I can best fulfill the client's wishes.
- Juanita Lane, owner, Dulce Desserts
Without fail, each Fête Nashville event blows us away each and every time. The attention to detail for their couples is above and beyond anything we've witnessed in the almost 200 weddings we've have the pleasure of working. Beyond that, the work environment they create for the vendors makes for the easiest possible work day which is SO appreciated. We love the Fête Nashville team something fierce!
- Kaila & Jay, owners, Klassey Productions
Sara was so helpful throughout the entire process! She was able to take many of my ideas and expand them into something incredible. She had many great design ideas that were a total hit at the wedding! She helped take my thousands of Pinterest pins and ideas and turn it into a GORGEOUS wedding. I would highly recommend to any brides looking for help in creating and organizing their dream wedding.
- Emily & Ben
Who knew wedding planning could be so much fun?! From the organization and efficiency to the unbelievable creativity and eye for details... Sara makes planning a wedding feel like a breeze! With two quick trips to Nashville, Sara planned my dream wedding - it was truly the best day ever! We loved it all, and so did our guests! Thanks Sara & Fete Nashville!
- Johanna, bride
My wedding was everything I wanted and more. Maybe every bride hears this, but people told me that my wedding was the best one they'd ever been to. And I can't take the credit for that. The entire planning process was enjoyable and somehow stress-free. I honestly can't say enough wonderful things about Fête Nashville and Sara. Every single detail was covered right through the execution and even the follow ups!
- Laura & TK
"I just wanted to say … how impressed I am as I am reviewing the detailed timeline. You ladies are by FAR the best wedding planners I have ever worked with. The organization is flawless. Your expertise shines in each event you produce. You and your team are so much fun to work with!"
- Mary Mac, Catering Manager @ Omni Nashville
As the groom, I felt like a fish out of the water when we first started to plan the wedding. Then we found Sara and it was perfect! End of story.
- Alan, a groom of few words :)
It makes a world of difference when a planner understands what you do! As a wedding filmmaker, there are a lot of logistics to know ahead of the wedding day and Sara always works with me to guarantee I have all the details I need to perform my job! I am always thrilled to capture her jaw-dropping designs and special details she puts into every wedding. It is not a coincidence that Fete Nashville couples are relaxed and happy on their wedding day... This team is the best!
- Alyssa Loomis, Loomis Films
Remaining flexible, creative and imaginative is necessary when planning a wedding and Sara is no exception. She was open to discussing the client's dream while being practical with her extensive event experience to create a day detailed to be perfectly executed. She also works with the best vendors in the city! A Fête wedding is certainly like no other.
- Brittany Malstein, Catering @ Union Station
I've had the honor of working with Sara and I always know it's always going to be… EPIC! She really cares about her clients and every, single detail; going to the ends of the earth, to bring her clients vision to life! She has impeccable taste, her clients best interests always at heart, and if you want an event that will blow you and your guest away, Sara is your gal!
- Caprice Palmer, owner, Enchanted Florist
One of the great nuptial celebrations ever! So beautifully and sentimentally executed - we will never for get it! Hands down the best reception ever. It was gorgeous! Stunning! Magical! Made for a movie!
- Vicki, mother of the bride
Sara, thank you for making our wedding weekend so perfect! We could not have done it without you! Here is a little thank you to help you celebrate your next big success!
xo, Shelby & Eddie
Sara is so amazing to work with! Her team is extremely professional; her processes are streamlined which makes it super convenient for vendors and clients. Love working with Fête Nashville!
- Claire White, owner, White Ink Calligraphy
Thank you Sara & the Fête Nashville team for a truly unforgettable night.
xoxo, Alexis & Jared
Thank you for the magnificent job you and your team did! The venue looked magnificent, it took my breath away when I entered and the band was AMAZING!!!! Loved the ceremony outside with the string lights. I could go on and on... Thank you again, it was a HUGE success!!!!
Barbara and Jay, parents of the bride